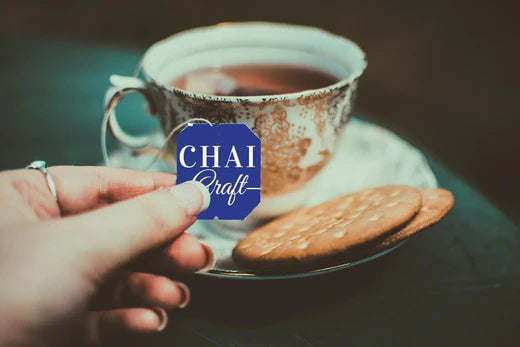 TEA. What comes to your mind when this three-lettered beverage's name is spoken of?
A soothing morning sip! A refreshing stimulant that adds to your morning sunshine! Well rightly quoted by Scottish actress Phyllis Logan "There is nothing quite like a freshly brewed pot of tea to get you going in the morning"
So, tea is like an ingredient of everyday lifestyle, be it any part of the world. But there is more to this very humble beverage than you can think of. BLACK TEA is the most common type of tea that we consume, without adding milk. Its color and flavor are attributed to the oxidation level during the processing phase.
If we start to count, black tea health benefits are numerous. Planning for an Effective Weight Loss Program, Add Black Tea to the Diet! Laden with antioxidants called flavonoids, it can be your true friend in weight loss. It augments the metabolism so that you can shed that extra flab of fat at a steady pace. But the good benefits don't just stop there. It supplies necessary vitamins and nutrients too! So, Black Tea weight loss can be your personal favorite when you hit the gym.
Looking for Luscious Hair, Black Tea is Your Pal! 
Use black tea for hair and you can reduce hair loss to a significant extent. It proactively supports increased hair growth and reduces the hair fall quotient. Moreover, black tea can double up as a hair dye – both natural and does not burn a hole in your pocket. Worried about your Oral Health? Black Tea…Who Knew…Right?
Black tea prohibits the growth of plaque-causing bacteria in your mouth. So, you can say goodbye to those ugly deposits in between your teeth and control your foul breath like a pro. A kitchen remedy that saves you major bucks! Just sip in a cup and you are ready good to go with your healthy smile shining bright.
Black Tea Benefits for Skin Did you know that you can have an anti-aging miracle formula in a sip? Your very own black tea has excellent anti-aging properties owing to its high content of antioxidants. It has natural astringent elements that tighten the skin. As we all know, black tea reduces stress. This also contributes significantly to healthy and glowing skin.
Works like an Angel for Preventing Heart Diseases and Managing Diabetes Black tea is a boon for heart patients and those suffering from diabetes. It works like a magic towards repairing of coronary artery dysfunctions, a prime cause of heart attacks and other diseases. If one continues the consumption of black tea over a period of time, researches have shown that there has been a reduction in levels of fasting blood glucose.
Thus you see that BLACK TEA is a Fairy Godmother who takes care of all your health concerns. A sip of this humble beverage and you can keep your doctor miles away. Moreover, you don't need to hassle to buy it. You can get it at a regular grocery or tea store. You can even buy black tea online!