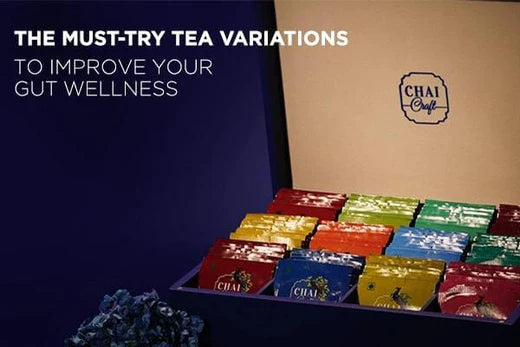 Are you a tea lover? If you love to start your day with this hot beverage, then here is good news for you. Now you can improve your digestion by sipping tea. Yes! It is an effective and better option rather than taking medicines regularly. Modern research has proved that tea is not merely a morning beverage, it has several health benefits for human and maintaining a healthy gut system is one of the wide-ranging benefits. Various tea blends are present in the market that you can try to have better digestion, here in this blog post, a few will be discussed. Hence, stay here and enjoy your reading—
Green Tea:
When the matter is about your wellness, you cannot avoid green tea. Apart from helping you in losing weight it has more advantages to your health and improving your digestion or gut health is one of them. Therefore, if you love to sip tea with milk and sugar, then it is time to change your habit and shift to a well-known green tea brand. In the market, you will get various brands by paying less. And to maintain a healthy digestion routine, include this amazing drink into your diet.
Chamomile Tea:
Can a flower be tea? Of course, when the matter is chamomile tea. This little flower is rich in several properties that can prevent diarrhoea, inflammation and it heals the body as well. Those, who have a tendency of consuming more food can opt for this drink as it can stop bloating and other digestion issues. According to research, regular consumption of Chamomile Tea can decrease pepsin production and provides heartburn relief.
Oolong Tea:
Oolong Tea is known for its amazing taste and antiseptic quality, however, do you know that having this tea daily after your meal can help you in digesting? If you were unknown to its power, start sipping this tea daily after your heavy meal and get rid of bloating, inflammation.
Turmeric Ginger Tea:
Turmeric is a boon for Indians. From kitchen to ayurvedic medicine preparing, it is the key ingredients. According to the latest medical research results, it is proved that a warm drink, enriched with turmeric, ginger and tea leaves is the best home remedy to cure gastronomical issues.
From now, if you feel any kind of issue related to indigestion or stomach discomfort, try to drink these mentioned brews instead of reaching the medical store.